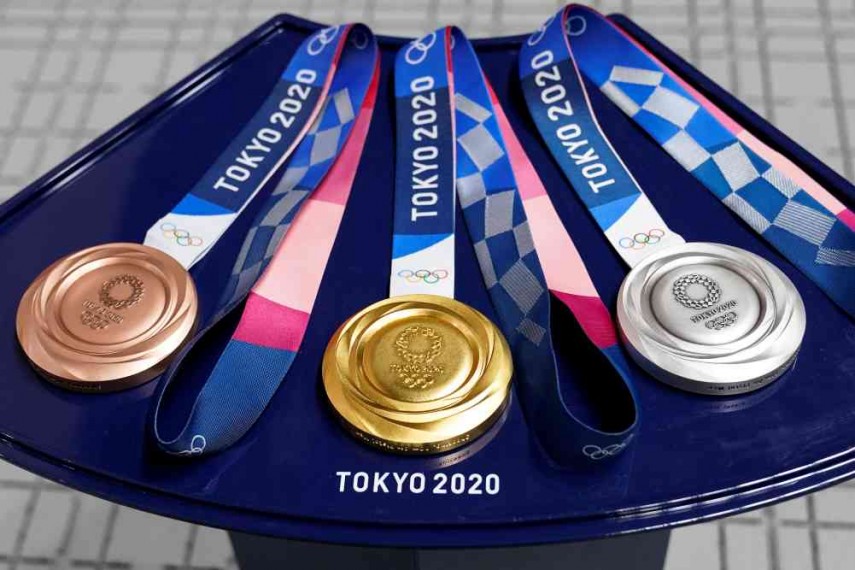 Even though Tokyo Olympics 2021 has ended on August 8, 2021, the excitement and thrill of the event are still there, lingering in the air. Several countries have participated in the Olympics this year. And some countries were there, which had sent more players than the previous Olympic events. However, what made the Tokyo Olympics 2021 more remarkable was the unpredictability of the results. And the live example of this uncertainty is the number of medals each participating country won.
The USA won the maximum number of medals, 113 to be exact. From winning multiple gold medals in swimming to a bronze medal in racing, the USA has bagged the top awards and earned the first position in the Tokyo Olympics list 2021.
This article has listed down the USA Olympics medals that the country has won in Tokyo.
Gold medals in Tokyo Olympics 2021
The USA has won maximum gold medals in several events like freestyle swimming, women surfing, women's pole vault, etc. Here is a comprehensive list of the participants who have been honored with gold medals in the Tokyo Olympics 2021.
Amber English in women's skeet shooting
Robert Finke in freestyle swimming 800m men
Jade Carey for women's floor gymnastics
Tamyra Stock Mensyah for freestyle women's wrestling
Ryan Crouse for men's shot put
The US basketball team for 3×3
Nevin Harrison for women's canoe race
Jennifer Valente for women's cycling
Silver USA Olympics medals in 2021
Next to gold medals, the US has also won several silver gold medals. Starting from Medley to Mixed Relay, the country occupied the second position in many events. Following are some of the most important players who won silver USA Olympics medals.
Erika Sutherland in 1500m women's swimming
Fred Kerley in men's 100 meters
Kendra Harrison in women's 109m hurdle race
Christopher Nilsen in men's pole vault
Brittany Reese women's long jump
Keyshawn Davis in men's lightweight boxing
USA baseball team
Joe Kovacs for men's shotput
Katherin Nye for women's weightlifting
Bronze Olympics 2021 medals
Lastly, the USA has also won several Bronze medals in shooting, skateboarding, wrestling, etc. In this following list, we will speak about some of the notable bronze medal winners from the US.
Jagger Eaton in men's skateboarding
Lilly King in women's 100m breaststroke swimming
Krista Palmer women's 3m drive board
Raeven Rogers in women's 800m
Noah Lyle's in men's 200 m
US women's football team
Kyle Douglas Dake wrestling 74kg
Cory Juneau for men's skateboarding
Simone Biles for women's balance gymnastics
Conclusion
Although the USA has bagged most of the Olympics medals in Tokyo 2021, other countries have also performed well. Amidst the pandemic, giving such results is truly commendable, and every participant who took back a medal to the US should be praised and honored. The country is now preparing for the Paralympics, which will start after August 15, 2021. One thing which is clear from the display of this outstanding performance of the US is that the country knows how to win, and it has proven that it can be in the number one position in such a prestigious event like Tokyo Olympics 2021.